July 4th is coming! Unveiling Florida's Finest Fishing Destinations in July: A Paradise for Anglers
Posted by CASSIE SMITTY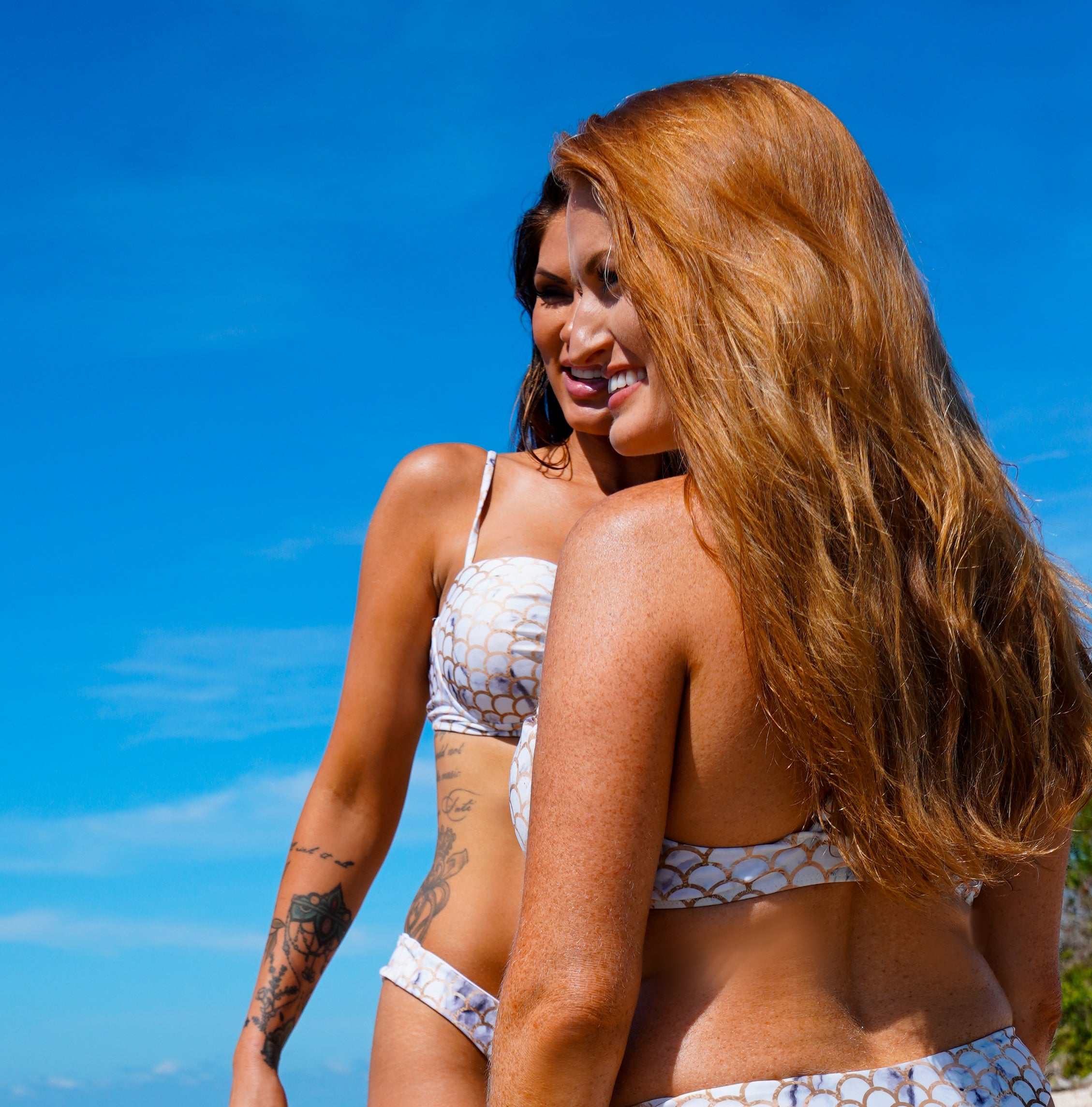 Where will you be this fourth of July? Florida, renowned as the "Fishing Capital of the World," offers an unparalleled angling experience year-round. When July arrives, the Sunshine State showcases its finest fishing opportunities, attracting enthusiasts from across the globe. With its vast coastline, numerous lakes, and thriving freshwater and saltwater ecosystems, Florida boasts a diverse range of fish species and breathtaking natural beauty. In this blog, we'll take you on a virtual journey to some of the best fishing destinations in Florida during the month of July. Prepare your fishing gear and get ready to explore these hotspots while sporting the latest fishing apparel!
1. Florida Keys 
Situated at the southernmost tip of Florida, the iconic Florida Keys present an angler's paradise. Whether you're after the thrill of offshore fishing or prefer the tranquility of backcountry angling, the Keys have it all. In July, the Keys offer abundant opportunities to catch prized game fish like tarpon, bonefish, permit, and snook. From Key Largo to Key West, you'll find a variety of fishing charters, marinas, and knowledgeable guides ready to assist you in your pursuit. Don't forget to pack your fishing apparel essentials, such as performance shirts, sun-protective hats, and polarized sunglasses, to make the most of your angling adventure in the Keys.
2. St. Johns River
Flowing through the heart of Florida, the St. Johns River is a haven for freshwater fishing enthusiasts. In July, this scenic waterway offers fantastic opportunities to reel in trophy largemouth bass, crappie, and catfish. The river's vast network of lakes, creeks, and tributaries provides countless fishing spots, ensuring an exciting experience for anglers of all skill levels. When preparing for your St. Johns River expedition, consider equipping yourself with high-quality fishing apparel, including moisture-wicking shirts, waterproof jackets, and durable fishing boots, to tackle the region's warm and humid conditions.
3. Tampa Bay
With its thriving estuaries, expansive flats, and mangrove-lined shorelines, Tampa Bay is a prime destination for inshore fishing during the summer months. July brings an abundance of game fish like redfish, spotted sea trout, snook, and tarpon to these fertile waters. Whether you choose to explore the bay's winding channels, target the grass flats, or venture into the brackish backwaters, Tampa Bay promises a memorable angling experience. Enhance your fishing comfort and style with moisture-wicking fishing shirts, quick-drying fishing shorts, and UV-protective fishing buffs while you chase your dream catch in Tampa Bay.
4. Mosquito Lagoon
Located along Florida's Space Coast, the Mosquito Lagoon is a renowned fishing destination known for its incredible sight-fishing opportunities. In July, the lagoon's crystal-clear waters reveal schools of tailing redfish and trophy-sized seatrout, captivating anglers with their stealthy presence. This shallow-water fishery requires finesse and patience, making it a thrilling challenge for seasoned anglers. When gearing up for your Mosquito Lagoon adventure, don't forget to equip yourself with lightweight fishing shirts, breathable fishing pants, and performance footwear to withstand the warm summer days and potential encounters with hungry mosquitoes.
Florida's diverse fishing destinations offer unparalleled opportunities for anglers, and July is no exception. Whether you choose the Florida Keys for its offshore bounty, the St. Johns River for freshwater excitement, Tampa Bay for inshore thrills,